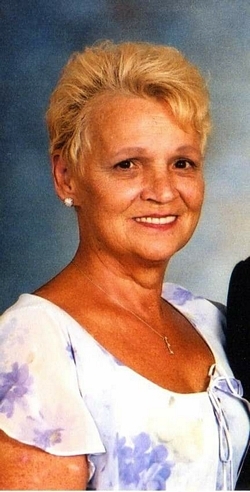 Mary Ann Wood, 74, passed away peacefully in her sleep on December 31, 2016, at her home in Ellenton, FL. She was born October 1, 1942 to Elizabeth Meadows and Robert Nathaniel Parker. Mary Ann was raised in Durham, NC and attended Gwynn Park High School.

She married Dennis Wood on July 30, 1971, and they lived in White Plains, Maryland until moving to Florida 15 years ago. In addition to being a homemaker, Mary Ann was a bookkeeper by trade. She worked for the Times Crescent and Casey Jones, La Plata, MD.

Mary Ann had been active in bowling leagues, Boy Scouts, GJ's Dance Troupe and the Charles County Rescue Squad. She loved helping people through the Waldorf Jaycees. She served as the president of the Jaycettes, and loved working with the Charles County Nursing Home. She was an active member of the American Legion Post 274 Ladies Auxiliary, Lusby, MD, helping with various projects including poker runs and the annual bull & oyster roast. She enjoyed cruising and loved watching her grandchildren in sports, soccer, baseball, wrestling and cheerleading.

Mary Ann was preceded in death by her father, Robert Nathaniel Parker, Mechanicsville, VA. She is survived by her mother, Mary Meadows, 94, of Belton, SC, her husband, Dennis; her daughter Fran (Richard), Lusby, MD; and sons Teddy, Hollywood, MD, Marc (Jennifer) and Keith (Davina), Newburg, MD. She is also survived by four sisters, two brothers, 14 grandchildren and 7 great-grandchildren.

A Celebration of Life will be held February 4, 2017, at 2 p.m., at Indian Head Baptist Church, 27 Raymond Avenue, Indian Head, MD.