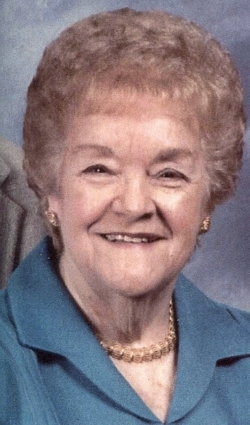 Luella Jean Chaney, 88, of Owings, MD passed away January 19, 2017 at her residence. Jean was born June 7, 1928 in Washington, DC to Edward French and Ruth Beahm. She was preceded in death by her husband Buck on June 26, 2016; her son Larry Chaney; brother Edward French, Jr. and sister Evelyn Preecs.

She was raised in Mt. Rainer, MD and graduated from McKinley High School, class of 1946. Jean married George N. "Buck" Chaney on June 18, 1949 in Washington, DC. Shortly after the marriage, they moved to Calvert County. She was employed at Calvert Memorial Hospital as a practical nurse in the 1960's and later assisted her husband in the operation of his business, Custom Built Homes by George N. Chaney.

Jean was a former member of Mt. Harmony United Methodist Church and a current member of Grace Brethren Church of Calvert County. She participated in many activities at both churches. She and Buck enjoyed wintering in Florida for over 25 years. Jean enjoyed playing cards and shuffleboard, ceramics, crocheting, baking and canning. She was also an avid reader and enjoyed spending time with her family and friends.

Surviving are her daughter Linda Chaney Dunn and her husband Tom of Owings, MD; sons Stephen Chaney and his wife Diane of Huntingtown, MD and David Chaney and his wife Candy of Owings, MD. Grandchildren Jennifer Dunn Zlotorzynski and her husband Brian, Kevin Dunn and Susie Della-Camera, Justin Chaney, Andrew Chaney, Kristin Dunn Tudja and her husband Dave, Lindsey Chaney Moorley and her husband Jonathan, Brittany Chaney, Keriann Dunn Linkous and her husband Jason, Collin Chaney and Tyler Chaney; great grandchildren Riley Dunn, Sean Zlotorzynski, Carter Dunn and Jacob Della-Camera. Arrangements by Rausch Funeral Home.