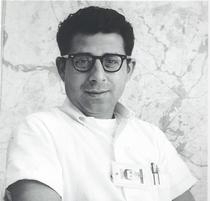 Frank F. Anatale, 90, of Owings, MD passed away in Chesapeake Beach on January 18, 2017. Frank was born on in Brooklyn, NY to the late Vincent and Mary Montaperto Anatale. He attended Alexander Hamilton High School, then served in the United States Army under General George Patton during World War II with the 42nd Tank Battalion in the Rhineland, Ardennes and Central Europe campaigns. Frank was awarded several medals and ribbons.

After his discharge from the Army, Frank began a career as a cartographer with the Department of Defense. He lived in Brandywine and Clinton before settling in Calvert County about 20 years ago. Frank enjoyed woodworking as a hobby.

He is survived by his daughters, Yvonne Scott and her husband Ronnie of Chesapeake Beach and Laura Nowack and her husband Stephen of Owings; four grandchildren, Lauramarie, Kyle, Eric and Adam and one great-granddaughter, Alena. Memorial contributions may be made to Children's National Hospital, 111 Michigan Avenue, NW, Washington, DC 20010 or online at childrensnational.org. Arrangements by Raymond Wood Funeral Home.