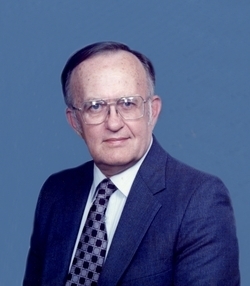 Mr. Dwight Marshall Hurley, of Leonardtown, MD, died at home, surrounded by his family, on Saturday, January 14, 2017, at the age of 91. Dwight was born in Waynesboro, VA to parents Dwight Pennington Hurley and Ethel Francis (nee Marshall) Hurley, both of whom were teachers, on April 20, 1925.

Dwight grew up in Charles Town, WV where his father was principal of the high school. The family later moved to Rockville, MD, where Dwight graduated from high school. A WWII veteran, Dwight enlisted in the U.S. Navy on December 10, 1943, serving as a medical corpsman until May 17, 1946, including on the U.S.S. Ballou, on which he circumnavigated the globe.

Dwight married Esther Irene Kirkwood in 1951 and he enrolled in the University of Maryland, in College Park, where he obtained a degree in Education and, later, a Master's Degree. Dwight and Esther were married for fifty years, until her death in 2001. He taught industrial arts in Prince George's County until his retirement, after which he and Esther traveled extensively. Dwight was a skilled photographer and painter, and a prize-winning carver and wood-worker. His work was recently honored in a special exhibition at the Calvert Marine Museum.

Dwight is survived by his five children, Kathleen McDonald; David Hurley: Charles Hurley: John Hurley: and Tracy Gentilucci; eight grandchildren, and three great-grandchildren. Services are private and interment will be held at Arlington National Cemetery. Arrangements by the Brinsfield Funeral Home, P.A.