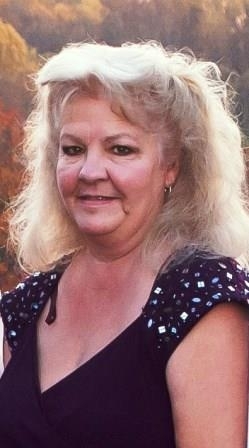 Laura "Laurie" Ann Grabill, 55, of Lusby, Maryland passed away Thursday, January 12, 2017 at Calvert Memorial Hospital after a long battle with an illness. Born in Washington, D.C. at Sibley Hospital on March 14, 1961 to Daniel and Harriet Beggarly. Laurie grew up in Bladensburg, MD and attended Bladensburg H.S.

Laurie loved most spending time with her family and her grandchildren. She loved the beach, combing the sands for shells and sharks teeth; cooking, planting flowers, cuddling with her pets, playing with her grandkids in the pool and watching I Love Lucy.

She leaves behind her husband, Daniel Grabill, Sr., her 3 children: Jennifer, Kyle and Erica; 3 Step Children: Danny, Jr., Coy and Tina and 10 Grandkids: Jamaal, Jr. and Jayla, Cierra, Jake, Justin, Blair, Gianna, Jordan, Isabella & Jackson.

Family will receive friends on Thursday, January 19, 2017 at Rausch Funeral Home, 20 American Lane, Lusby, MD 20657 from 6 - 8 p.m. where a funeral service and celebration of Laurie's life will be held on Friday, January 20, 2017 at 10:30 a.m. Interment will follow in Cedar Hill Cemetery, Suitland, MD. Memorial donations in her name may be made to the Calvert Animal Welfare League, P.O. Box 1660, Prince Frederick, MD 20678. Arrangements by Rausch Funeral Home.