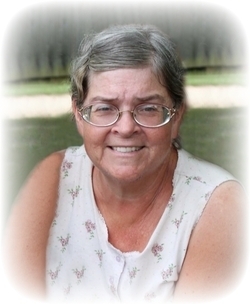 Rose Ann Sivak, 60, of Lexington Park, MD passed away January 14, 2017 at her home surrounded by her loving family. She was born on September 27, 1956 in Leonardtown, MD to Mary Lucille Trossbach Sivak of Lexington Park, MD and the late John Sivak.

Rose was a lifelong resident of St. Mary's County. She was employed as a dedicated Librarian for over 43 years at Lexington Park Library. She was an avid reader and enjoyed being with her friends at the library. She always volunteered to work the library booth at the County Fair. She also enjoyed farming, pouring through seed catalogues each spring looking for a new vegetable to grow to offer on the farm stand and at the farmer's market. She was a member of the Knights of Columbus Auxiliary, Ridge and enjoyed working the fried chicken dinners. However, her family was her greatest love and she loved to spend her time with them. She will be forever missed.

In addition to her beloved mother, Rose is also survived by her siblings: Mary L. Garrison (Joe) of Lexington Park, MD, Agnes Winans (Charlie) of Wichita, KS, Alan Sivak Lexington Park, MD, and Bruce Sivak (Jenny) of Lexington, Park, MD; and many nieces, nephews, cousins and extended family. In addition to her father, she is also preceded in death by her brother, Charles D. Sivak.

Family will receive friends on Sunday, January 22, 2017 from 2:00 to 5:00 p.m., with prayers recited at 4:00 p.m., at St. Cecilia's Catholic Church, 47950 Mattapany Road, St. Mary's City, MD 20686. A Mass of Christian Burial will be celebrated by Reverend Scott Woods on Monday, January 23, 2016 at 10:00 a.m. Interment will follow in St. James Catholic Cemetery, Lexington Park, MD.

Serving as pallbearers will be Sarah Garrison, Hillary Garrison, Erica Garrison, Amanda Sivak, Gabby Sivak, Gail Sivak, Katie Sivak and Kimberly Winans. Memorial contributions to be St. Michael's Catholic School, P.O. Box 259, Ridge, MD 20680 and Hospice of St. Mary's , P.O. Box 625, Leonardtown, MD 20650. Arrangements by the Brinsfield Funeral Home, P.A.