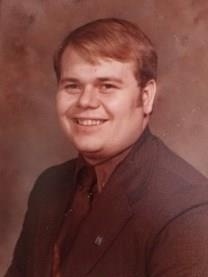 John William Edinger of Waldorf, MD left this world unexpectedly on Saturday, January 14, 2017 due to natural causes. Born to John and Patsy Edinger in Washington, DC on April 21, 1952 he was a loving husband, father, brother, son, uncle, nephew, grandfather and child of God!

John is the husband of 45 years to Joan and the father of two beautiful daughters, Misty (Stephen) and Michelle (Chris). He is "Gdad" to eight beautiful "gkids:" E'Stephian, Natifia, Noah, Keilani, Madalyn and Josiah Underwood and Dale and Charisma Arbaugh. He is the oldest of Cindy, Jim, Gary, Jennifer, Jeanne (Al), David, Terri (Rick) and Eddie (Sandy).

Johnny provided for his family by working with his father in the carpet business. He later went back to school to get his degree in computer programming, working for Boeing and the U.S. Justice Department.

Through all his earthly life, his love of music brought joy, peace and comfort to all around him. His music became public in the 1960's when he created the band "The Reflections." In his pink shirt, Johnny on the keyboards along with Mark, Steve, Lionel and Calvin, got teens as well as soldiers moving to the beat on the dance floor. From lead singer in the band, he transitioned to singing in the church choir with his wife and other family members. He loves it, he loves everything about music. John's love of music continues on through his daughters.

John, I love you dearly, and we will be together again. With all my love, Jo.

For those who would wish to send flowers to family, please send to: Joan Edinger, 1103 Coolridge Court, Waldorf, Maryland 20602. In lieu of flowers donations may be made in John's name to: American Breast Cancer Society. Arrangements by Huntt Funeral Home.