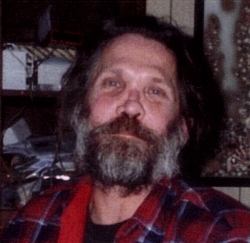 Robert Frazier Carlow, aka "Nomad" of Brooklyn, MD. Preceded in death by his father Alexander Charles Carlow and brother Alan Owen Carlow. His mother Ethel Jones Carlow passed away 23 hours after his passing. Survived by his daughter Karen Lee Carlow of Lusby, MD and grandson Ryan Philyaw of Annapolis, MD.

Robert was a retired owner/operator of Bob's Towing of Glen Burnie, MD. He loved motorcycles, especially his Cherry Red 1957 Harley Davidson Panhead. Robert was an avid coin collector and enjoyed building model motorcycles and cars. He was a member of the South Glen Burnie Coin Club.

A Celebration of Life will be held Sunday, January 29, 2017 from 1pm to 4pm at the American Legion Post #274 in Lusby, MD. Memorial contributions can be made to the American Cancer Society.