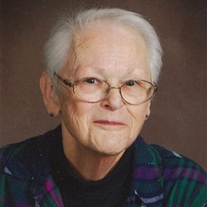 Ella Marie "Nell" Schwartz, 71, of La Plata, Maryland died January 7, 2017. She is survived by her husband of 45 years, Brian S. Schwartz; her son, Adam J. Schwartz; her daughter, Dara E. Schwartz; her brothers, Fritz and John McDowell; and her sister, Kathleen Heavey.

Nell was a bookkeeper for 22 plus years with Burger King Corporate KBJN, Inc. in Waldorf, Maryland. She was a member of Sacred Heart Catholic Church where she was also a member of the Sodality and the church choir. She was also a member of FA. She enjoyed cooking, reading, TV, movies, gardening, and flowers. She loved her dogs, "Monk," "Liddy," and "Squiggs."

Friends received on Monday, January 16, 2017 from 5-8PM with Wake Service at 7PM at Raymond Funeral Chapel, 5635 Washington Avenue, La Plata, Maryland 20646. Mass of Christian Burial on Tuesday, January 17, 2017 at 10AM at Sacred Heart Catholic Church in La Plata, Maryland. Memorials in Nell's name are asked to Sacred Heart Catholic Church, 201 St. Mary's Avenue, La Plata, Maryland 20646. Arrangements by Raymond Funeral Service.