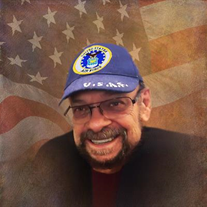 Frank Thomas Ricco, 80, of La Plata, Maryland died January 7, 2017. Frank was born in Utica, NY and served in the Air Force during the Korean War. He then became a bus driver for D.C. Transit for 11 years and eventually became a Capitol Police officer in 1971 where he served for 20 years. He was very proud to be a Capitol Police Officer, serving and protecting our nation's Capitol. He was a wonderful and loving father and "Pop Pop." He had a terrific sense of humor, loved to crack jokes but mostly, he loved spending time with his family.

He was the son of Frank M. Ricco and Emma Louise Lewis Ricco. In addition to his parents, he was also preceded in death by his sisters, Marie DeFazio, Frances M. Ricco, Dorothy Partridge, Evelyn Palmieri, and DeLores Luizzi; and his grandson, Richard "Ricky" Frank Galentine. He is survived by his daughters, Vickie Futrell and Theresa Hook. He is also survived by his twin brother, Anthony P. Ricco; eight grandchildren; five great-grandchildren; and a host of nieces and nephews and friends.

Friends received on Wednesday, January 11, 2017 from 3-5PM and 7-9PM with Wake Service at 8PM at Raymond Funeral Chapel, 5635 Washington Avenue, La Plata, Maryland 20646. Mass of Christian Burial on Thursday, January 12, 2017 at 10AM at Sacred Heart Catholic Church in La Plata, Maryland. Interment to follow at Resurrection Cemetery in Clinton, Maryland. Donations in Frank's name are asked to the National Kidney Foundation, Finance Department, 30 East 33rd Street, New York, NY 10016. Arrangements by Raymond Funeral Service.