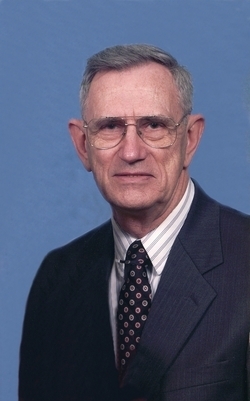 Charles Edward "Charlie" Doering, 80, of Leonardtown, MD passed away December 31, 2016 at Hospice House of St. Mary's in Callaway, MD surrounded by his loving family. He was born on November 29, 1936 in Detroit, MI to the late Harold and Margaret Smith Doering.

Charlie married Catherine Anne "Kitty" Wilkinson on October 11, 1958 at St. Aloysius Catholic Church. Together they celebrated over 58 wonderful years of marriage. His early career path allowed him to travel the world as a government contractor, doing technical work on radars. As a young man, he enjoyed spending his spare time camping and flying his plane.

In 1973, he and Kitty moved to Southern Maryland with their four young children, where he pursued a new path as a general contractor, building houses. Later in life, with his love of math and all things technical, he enjoyed teaching advanced math to his grandchildren and long walks on the Wilkinson family farm. He was known for the way he embraced the challenge to fix anything, gaining great satisfaction from his successes.

Family will receive friends for Charlie's Life Celebration on Friday, January 6, 2017 from 10:00 to 11:00 a.m. at St. John Francis Regis Catholic Church, 43590 St. Johns Road, Hollywood, MD 20636. A Mass of Christian Burial will be celebrated by Reverend George Wilkinson at 11:00 a.m. Interment will be held at a later date at St. John Francis Regis cemetery. In addition to his loving wife, Charlie is also survived by his son, Matt Doering (Joyce); his daughters, Cathy Doering Yerecic (Scott) and Linda Doering; his daughter-in-law, Susan Doering; his brothers, Arthur Doering and Wayne Doering; six grandchildren and six great grandchildren. In addition to his parents, he is also preceded in death by his son, Jim Doering and brother, Harold Doering.

In lieu of flowers, the family requests memorial contributions to be made to Hospice House of St. Mary's, P.O. Box 625, Leonardtown, MD 20650 and Leonardtown Volunteer Rescue Squad, P.O. Box 299, Leonardtown, MD 20650. Arrangements by the Brinsfield Funeral Home, P.A.