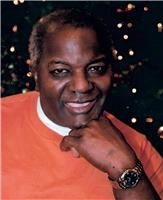 Jimmie Lee Brooks transitioned from an earthly life to eternal life on December 21, 2016 at Calvert Memorial Hospital, Prince Frederick, Maryland. Jimmie was born to Rev. Dr. Rudy C. Brooks and the Late Lou Ella Brooks, December 6, 1948 in Tennille, Georgia.

Jimmie was educated in the Kent County Public School System, the Eastern Shores of Maryland. At a very young age, Jimmie taught himself how to play the harmonica. As he progressed into manhood, Jimmie proficiently began to play the guitar. Singing and playing the guitar became Jimmie's passion throughout his entire life. Jimmie was a genius in nature. As an adolescent, he converted a soap box into a movable car years before the remote control car was ever heard of. His unique talent was enhanced when he built a go-cart out of scrap materials.

Jimmie was always willing to talk to anyone who was more than willing to chat with him. No one was a stranger to him! Jimmie orchestrated his life with love, laughter and friendship. For many years, Jimmie was a faithful and dedicated member of St. Matthew Free Gospel Church in Hollywood, Maryland, where he sang in the choir until he was no longer able to attend due to circumstances beyond his control. To those who truly loved Jimmie, be not dismayed for God will take care of Jimmie. As he soar on eagle wings, farewell thy good and faithful servant.

Jimmie was preceded in death by his mother, Lou Ella Brooks, his sister, Rena Mae Smith and his brother in-law, Francis Eugene Thompson. He is survived by his father, Rev. Dr. Rudy C. Brooks of Lexington Park, MD; his sisters, Mary Helen Brooks and Sarah Louella Brooks of Lexington Park, MD, Ruby Lee Thompson of Waldorf, MD, Pearl Lee Brooks of Great Mills, MD, Osie Mae Shade of Ridge, MD; one brother, Johnnie Lee Brooks (Lillie) of Park Hall, MD and a host of nieces, nephews, cousins, and friends.

Family and friends will unite on Friday, December 30, 2016 for visitation at 10 am until time of service at 11 am at Briscoe-Tonic Funeral Home, 38576 Brett Way, Mechanicsville, MD 20659. Interment to follow at Charles Memorial Gardens, Leonardtown, MD 20650.