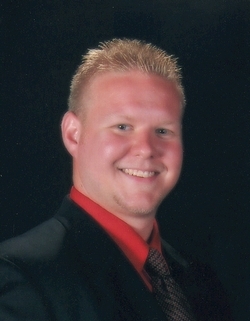 Devon Alexander Dade, 28, of Chesapeake Beach passed away November 29, 2016. He was born June 25, 1988 in Clinton, MD to Raymond Robert Dade and Wendy Yvonne Whitehurst-Dade. Devon was raised in Calvert County, attended Beach Elementary and Windy Hill Middle, and graduated from Northern High School in 2006. He also attended Anne Arundel Community College and the College of Southern Maryland.

Devon was an active apprentice in the Ironworkers Union Local 5, and was currently working at the Cove Point Gas Plant. Devon was an outstanding athlete, having played baseball at the Little League, Babe Ruth, high school, American Legion and Community College levels. In his leisure time Devon enjoyed fishing, woodworking, shark tooth hunting, animals, and spending time with his family. Devon was loved by everyone who knew him.

Devon is survived by his parents Raymond R. Dade and Wendy Y. Whitehurst-Dade and his bother Wesley A. Dade, all of Chesapeake Beach. He is also survived by his girlfriend Mindi Mahaffey and her daughter Olivianna, whom he loved with all his heart, his grandmother Kathy Dade of Colonial Beach, VA and many other family members and friends. He was preceded in death by grandparents Robert E. and Annemarie Johnson Dade and. Mary Cynthia and Phillip D Whitehurst, Sr. Arrangements by Rausch Funeral Home.