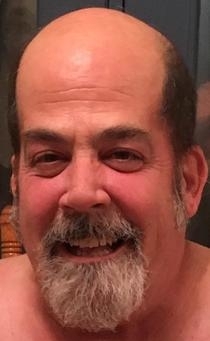 Steven Wayne DeToto, 56, of St. Leonard, MD passed away suddenly in Washington, DC on November 21, 2016. He was born in Cheverly, MD to Albert and Wanda DeToto.

Steven worked as a building maintenance technician. He enjoyed hunting and watching wrestling, NASCAR and football, especially his team, the Washington Redskins. He was known for his wonderful sense of humor and his very big heart.

He is survived by his wife of 37 years, Sandy; his father, Albert DeToto of Deale, MD; mother, Wanda DeToto of Lusby; son, Tyler DeToto of St. Leonard; daughter, Brandy Chase and her husband, Richard, of North Beach, MD; brother, Randy DeToto of North Beach, MD; sister, Shelly DeToto of Chesapeake Beach, MD; granddaughters, Brandi Baker and Erin, Alexis and Kailyn Chase; and great-grandchildren, Olivia Baker and Alyas Randall.

He was also survived by many extended family members and friends. One sister, Tina McDaniel, predeceased him. Memorial contributions may be made to the family. Rev. Ralph Nevin will officiate. Arrangements by Raymond Wood Funeral Home.