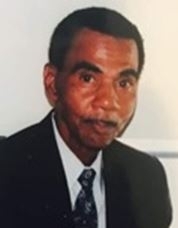 Charles Pinkney Hawkins was born on August 19, 1945, in Indian Head, Maryland, to the late Genevieve Hawkins Jones and Lemuel Sylvester Hawkins, with the loving support of his grandparents, Estelle and Samuel Farmer.

Charles began his formal education at St. Mary's Catholic School and graduated from Pomonkey High School. As a young man, he found great compassion in the art of bricklaying and carpentry. His early professional career began as an apprentice bricklayer and quickly developed into a master craftsman. He approached his craft with great attention to detail, a plethora of knowledge, and all the right tools and materials. Every project he completed for a client, friend, or family member, was truly a "labor of love". He used his talent unselfishly to build new developments in his hometown and to partner with recovery missions and organizations to rebuild communities that had been devastated by natural disasters, such as Hurricane Katrina.

Charles enjoyed numerous past-times. He loved to play the drums and for many years played in a band. He enjoyed watching baseball games and was a die-hard fan of the Washington Nationals. He oftentimes enjoyed fishing, creating many fishing tales and memories. He enjoyed attending drag racing events, no matter how hot the outdoor temperature. He so loved politics, and considered himself to be the ultimate "political buff ". He was a historian in his own right, and loved to read and research African American history. But most of all, he enjoyed spending time with his children and celebrating the accomplishments of his grandchildren, supporting them at their piano recitals, plays, and basketball and football games.

On Monday, November 21, 2016, Charles Pinkney Hawkins of White Plains, Maryland, was called home to glory. He is survived by his son, George Brown, Sr. (Angela); daughters, Julie Ennis (Greg), Carlene Murray (Andrew), and Nia Ishman; one sister, Alma Clark; three brothers, Paul Hawkins (Barbara), Rod Jones, and Alfred Jones (Vera); one aunt, Jean Thomas (George); six grandchildren, George Jr., Geovaun, Arrington, Justin, Miele, and McKenzie; one great-grandson, Liam; and a host of other relatives and friends.

Mr. Hawkins will lie in state at Mt. Ennon Baptist Church, 9832 Piscataway Road, Clinton, Maryland, on December 2, 2016, from 10:00 a.m. until the service begins at 11:00 a.m. The Interment will be held at St. Mary's Bryantown Cemetery, 13715 Notre Dame Place, Bryantown, Maryland 20617. Arrangements by Adams Funeral Home.