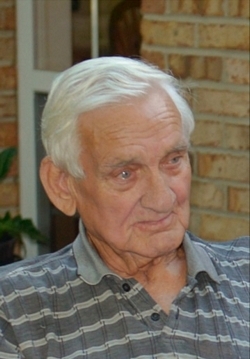 John Jess Chaillet, Sr., 84, of Dunkirk, MD passed away November 25, 2016. He was born in Washington, DC February 18, 1932 to Robert Jess and Alice (O'Meara) Chaillet. When he was eight years old his family moved to North Beach and he attended Calvert County Schools.

John married Carole Lenora Orndoff March 20, 1953. The couple resided in Tuxedo in Prince George's County, moving to North Beach in 1956 and Holland Point in 1964. John moved to Dunkirk earlier this year. He was preceded in death by brothers Robert F. and Donald T. Chaillet and his wife Carole on February 8, 2005.

John was a truck mechanic with Bob Hall Distributing retiring in 2003 after 29 years. He was a member of All Saints Episcopal Church in Sunderland and a former member of North Beach Volunteer Fire Department. John enjoyed watching NASCAR and baseball, tinkering with old cars, and eating crabs.

John is survived by daughters Theresa M. Strong and her husband Joe of Hope Sound, FL, Michelle A. Dillon and her husband Bill of Owings, MD, Joanne C. Chaillet of Chesapeake Beach, MD and Shannon L.J. Shenton and her husband Joe of Deale, MD; son John J. "Jack" Chaillet, Jr. and his wife Theresa Bottner of Dunkirk, MD; fourteen grandchildren; and ten great grandchildren. Arrangements by Rausch Funeral Home.