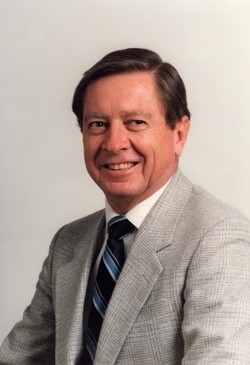 Joseph Lee Weiler, 83, of Leonardtown, MD died November 21, 2016 at St. Mary's Nursing Center in Leonardtown, MD surrounded by his loving family. Born March 7, 1933 in Washington, D.C., he was the son of the late Joseph Grafton Weiler and Josephine Ethel Weiler.

Joseph retired as an Inspector for the United States Air Force after over 32 dedicated years of civil service in January 1990. He also served his country as a member of the U.S. Army Reserves for 10 years. He was an avid sailor and boater. He loved spending time on the water and travelling. He was once awarded a citation from Governor Mandel for catching a record setting rock fish. He attended sailing school in Annapolis, MD.

He and his late wife Janet loved travelling in his camper to the West Coast, Oregon and the Dakotas. Then they travelled along the East Coast all the way to Nova Scotia where they loved the scenery and water way. Their trip ended where the Vikings landed. They also enjoyed taking cruises to Alaska and the Bahamas, where snorkeling and scuba diving were great fun.

Joseph is survived by his children, Theresa Summerfelt of Leonardtown, MD, Mark Weiler of Mechanicsville, MD and Donald Weiler (Carolyn) of Hollywood, MD; his grandchildren, Steven Summerfelt, Heather Weiler, Amanda Weiler, Sarah Copsey, Michael Weiler, and Karl Pedraza; and his great granddaughter, Faith Brooks. In addition to his parents, he is also preceded in death by his wife, Janet Weiler and his brother, Michael Weiler.

A Mass of Christian Burial will be celebrated by Reverend Raymond Schmidt on Tuesday, November 29, 2016 at 10:00 a.m. at St. John Francis Regis Catholic Church, 43927 St. Johns Road, Hollywood, MD 20636. Interment will follow at Queen of Peace Cemetery, Mechanicsville, MD. Arrangements by the Brinsfield Funeral Home, P.A., Leonardtown, MD.