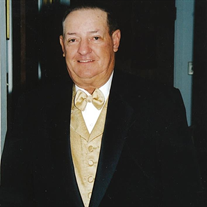 John Alton Thompson, 83, of White Plains, Maryland died November 23, 2016 at Genesis La Plata Center. John was the son of the late Lee Thompson and Bena Swann Thompson. He is survived by his wife of 63 years, Mary Jean Thompson.

John was a paving/asphalt installer with his brother's company, James W. Thompson Paving Company, and a member of St. Joseph's Catholic Church in Pomfret, Maryland.

Arrangements by Rausch Funeral Home.