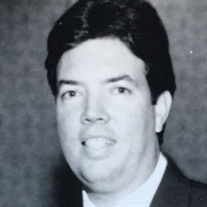 Thomas "Tom" Gillam Whedbee III, 60, of Huntingtown, MD passed away peacefully, surrounded by his family on Sunday, November 20, 2016. He was born on November 15, 1956 in Winston-Salem, NC, to his late father, Thomas Gillam Whedbee Jr. and mother, Marianne Farnell Whedbee.

He is survived by his high school sweetheart, Jill Eddy Whedbee, his wife of over 37 years, as well as their two children, Thomas Gillam Whedbee IV and Samuel David Whedbee. He is also survived by his sister, Sarabeth Whedbee, and brother, Christopher Neal Whedbee, wife Maria, and their three children: Laura, Grant, and Kaitlin.

Tom graduated from Dulaney High School in 1974. He went on to graduate from Roanoke College in 1979 where he was a Sigma Chi. He attended graduate school at the Medical College of Virginia (MCV) where he received his Masters in Hospital Administration.

He began his career in Hospital Administration as Vice President of Operations at New Hanover Memorial Hospital in Wilmington, NC. In 1990, Tom and his family moved to Huntingtown, MD, where he began work at Calvert Memorial Hospital as Vice President of Operations. He also served on the Board of Directors with Calvert Hospice.

Tom was a Christian who was deeply devoted to his family and faithfully assisted his mother with care for his father as he struggled with Alzheimer's for 10 years. He also cared for his son, Sam, who was born with a complicated and severe heart condition. His tender and attentive presence, like his late father's, could be sensed by all who spent time with him. He was loved deeply and will be greatly missed.

Memorial services will be held at Chesapeake Church on Thursday, December 1, 11 a.m. In lieu of flowers, donations can be made to Children's National Medical Center in Washington, DC, www.childrensnational.org. Arrangements by Lee Funeral Home.