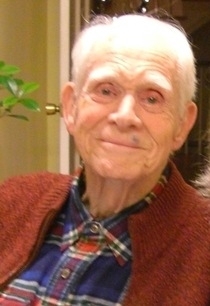 James Edward Wilson, Jr., 85, of La Plata passed away on November 21 after a 27-year battle with cancer. Born in Belfast, Maine on May 27, 1931 Jim attended Belfast High School and later the University of Maine, where he received his degree in chemical engineering. Following graduation in 1953 he worked for Dupont Chamber Works in Wilmington, Delaware.

He entered the U.S.Army in 1954, serving at the U.S. Army Radio Receiving Station in La Plata. In 1956, he took a position at the Naval Propellant Plant at Indian Head, later becoming Director of Research and Development there. During this period he received his Masters from George Washington University.

He joined the Committee on Science and Astronautics in the House of Representatives in 1963 where he served as Technical Consultant and Staff Director for the Space Science and Application Subcommittee. It was an exciting period in his life with space exploration in full swing. Following 16 years on "The Hill" he and a friend formed the Wilson and Moore Corporation, a consulting firm which later became Wilson Consulting, Inc. where he worked at home for several years.

He was a member of the first elected Charles County School Board where he served for eight years. He was also a former member of the La Plata Lions Club and the Rotary Club. As a voracious reader and with an acute memory for all that he read, Jim was a fount of information for his family and will be so missed for his love of them and for his knowledge and advice.

He leaves his wife, Ann Courtenay Mitchell Wilson; two children, James Edward Wilson III, wife Mirdza, and Virginia Turner Fonvielle, husband Christopher Fonvielle; and four granddaughters, Jane Wilson McGee, husband Michael McGee, Eileen Virginia Wilson, Holly Jenifer Wilson and Rachel Courtenay Fonvielle.

A service will be held on Saturday, November 26 at 10 a.m. at Christ Episcopal Church in La Plata. There will be a private burial of his ashes at Mount Rest Cemetery. Any memorial donations may be made to Christ Episcopal Church, La Plata, and Hospice of Charles County. Arrangements are being made at Echols-Arehart Funeral Home in La Plata.