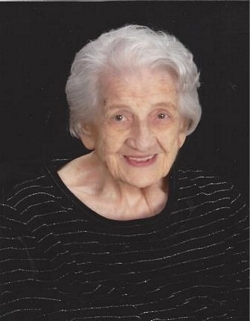 Shirley Lorene (Mullen) Reiss of Lusby, MD, passed away on Saturday, November 19, 2016, at the age of 91. She was born on March 5, 1925, in Clairton, PA.

After moving to Philadelphia as a child, Shirley graduated from Frankford High School and then began working as a laboratory technician. Following that, she worked as an assembler for a variety of electronics companies. She spent her early adult years in McKeesport before settling in Bucks County for the majority of her adult life.

As a young person, Shirley enjoyed time with her siblings, watching her father play football, and attending youth group. Her favorite activities as an adult were spending time with her sisters, traveling with her sister Mae or her friend Ann Mooney, playing Yahtzee with her grandchildren, and completing crossword and jigsaw puzzles. She loved her family, Hawaii, and peanut butter!

Shirley is survived by her son Robert (Kathy) Reiss, daughter Nancy (Allan) Reynolds, 12 grandchildren, 26 great grandchildren, 4 great great grandchildren, and sister Beatrice (Gil) Ehrenfried. She was preceded in death by her daughter Cathy Kincade, grandson Michael Willis, brother Edgar Mullen, Jr., and sisters Martha Jean Rich, Ethel Mae Wagner, and Frances Whitaker.

Her Memorial Service will be held on Saturday, November 26, 2016, 11 am, at St. Paul United Methodist Church, 11000 H.G. Trueman Road, Lusby, MD 20657. In lieu of flowers, the family requests that donations be made to Calvert Hospice (calverthospice.org). Arrangements by Rausch Funeral Home.