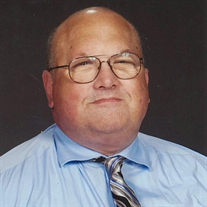 Virgil Edwin Ball, 64, of Waldorf, Maryland died November 12, 2016 at Southern Maryland Hospital Center in Clinton, Maryland. He was the son of Harold James Ball and Elsie Maye Jackson. In addition to his parents, he was predeceased by his brother, Larry Ronald Ball; his sister, Maretta Ball; and several of his parents' siblings.

Virgil was a Postal Clerk for 36 years with the U.S. Postal Service. He was a history buff, especially Civil War and World War II. He enjoyed reading (Louis Lamour), western movies (John Wayne), playing chess and loved to watch the Washington Redskins. He was also a supporter of the Philippine Association of the Metropolitan Washington Engineers (PAMWE).

Virgil was known as a very kind person with a gentle soul, kind heart and was very generous. He was always willing to help others and he never thought twice about helping others. Everyone who knew him looked up to him and admired him. "He was one in a million with a heart of gold."

He is survived by his wife of 21 years, Lynnie P. Ball; his daughter, Ma. Zipporah Paris; his brothers, Randel Ball and Phillip Ball; his sisters, Marilyn Ball Simmers, Melinda Ball Hunt, and Maureen Ball Francis; his brothers-in-law, Phillip Simmers, Steve Hunt, Mark Francis, Russel Pelegrino, and Ronald Pelegrino; and his sisters-in-law, Saundra Ball, Ann Ball, Lenylith Wallach, and Roquesa Elmedorial. He is also survived by three aunts and several nieces, nephews, and cousins.

Friends received on Friday, November 18, 2016 from 9:30AM until time of Mass of Christian Burial at 10:30AM at St Peter's Catholic Church, 3320 St. Peter's Drive, Waldorf, Maryland 20601. Interment to follow at Trinity Memorial Gardens, 3221 Mattawoman-Beantown Road, Waldorf, Maryland 20601. Memorial contributions in Virgil's name may be sent to St. Peter's Church Campaign, 3320 St. Peter's Drive, Waldorf, Maryland 20601. Arrangements by Raymond Funeral Service.