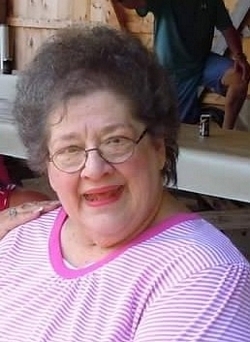 Catherine Lois Hanbury, 74, of Charlotte Hall, MD passed away on November 8, 2016 at the University of Maryland hospital in La Plata, MD surrounded by her family. Born on July 19, 1942 in Washington, DC to Andrew King and Lois King.

Catherine is survived by her husband, Bill Hanbury, Sr., her sons, William T. Hanbury, Jr., Adam Hanbury, Andrew Hanbury; and daughters, Diane Connick and Victoria Hanbury. As well as nine grandchildren and five great-grandchildren.

Catherine's favorite pastimes were cooking, showing hospitality and eating Maryland hard crabs. She loved hosting family dinners and going on family vacation, especially camping trips. Most importantly, she found great joy in serving her God Jehovah and teaching others about him.

A Celebration of Catherine's Life will be held on November 19, 2016 at 1PM at the Kingdom Hall of Jehovah's Witnesses (5335 Washington Ave., La Plata, MD). A feeding will follow at the American Legion (6330 Crain Hwy, La Plata, MD 20646).