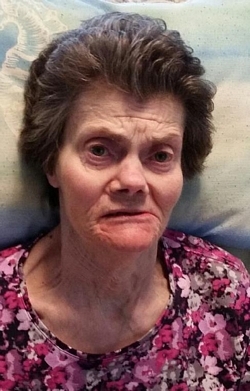 Barbara Ann Ferguson, 74, of Mechanicsville passed away November 9, 2016 at St. Mary's Nursing Center. She was born October 1, 1942 in Washington, D.C. to Chester Ray and Carolyn Blanche (Sinclair) Bass.

Barbara was raised in Hyattsville and graduated from Bladensburg High School in 1960. She married Morris Leroy Ferguson on March 10, 1962 and they lived in Hyattsville until moving to Huntingtown in the late 1970's and have lived in Mechanicsville since 2007.

Barbara was primarily a homemaker and was previously employed as a keypunch operator at the naval research lab in Benedict. In her leisure time Barbara enjoyed gardening and spending time with family.

Barbara was preceded in death by her husband Morris Leroy Ferguson in 2013. She is survived by her daughter Sandra Jean Snyder and husband Ben of Mechanicsville, MD, grandson Gregory Penn Dennison, Jr. of Scottsdale, AZ, sister Carole Jean Deihs of Salem, AR and granddaughter Bonnie Snyder of Indian Head, MD. Arrangements by Rausch Funeral Home.