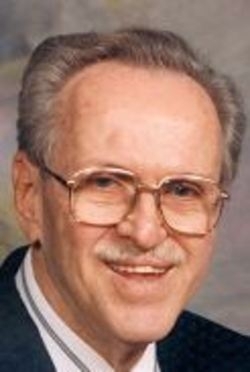 Arnold R. Linke Sr., 93, of California, formerly of New Haven, Connecticut, beloved husband of the late Clara Ceresa Linke, passed away on November 6, 2016 in Leonardtown. Arnold was born on June 30, 1923 to the late Rudolph and Rose (Doefinger) Linke. Preceded in death by his parents and siblings, Ruth Gaida and Frederick Schwichtenberg,

Arnold is survived by his children, Arnold R. (Camille) Linke Jr., of Connecticut, Richard (Mary) Linke of Colorado and Marie (James) Alfiere of California, MD; his grandchildren, Andrea (Scott) Appleton, Laura (Garrett) Dell, Alicia Alfiere, Michael (Stephanie) Linke and 5 great grandchildren.

Prior to his retirement in 1985, Arnold was a plumber for the former Winchester Repeating Arms Company and at that time, he was the President, Vice-President, Chief Seward and Steward of IAM Local 609.

All services will be held in Connecticut on November 11, 2016. Arrangements by Brinsfield Echols Funeral Home.