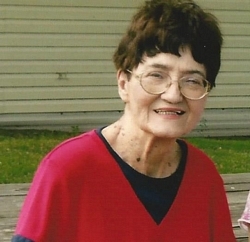 Eulah Rhea McCracken, 78, of Port Republic, Maryland joined the Lord on November 02, 2016. She was born in Kingsport, Tennessee on August 14, 1938 to Ewing and Bonnie Willis. She married Frank McCracken in 1958.

Eulah was a homemaker and mother. She supported her husband in his career and her children throughout their lives. She joined the First Baptist Church of Calvert County in 2001 and found a family that offered her fellowship and a great love of the Lord.

Eulah was preceded in death by her parents and husband. She is survived by her daughter, Rhea and her husband, Ray Jernigan of LaGrange North Carolina, daughter, Mary Debrito of Port Republic, Maryland, 5 grandchildren and 4 great-grandchildren.

The family will receive friends at First Baptist Church of Calvert County in Prince Frederick on November 12, 2016 from 10-11 AM. A memorial service will follow at 11:00 AM. Memorial contributions may be made to Calvert Hospice P.O. Box 838, Prince Frederick, Maryland 20678. Arrangements by Rausch Funeral Home.