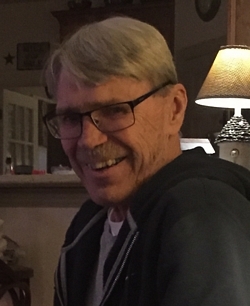 Lewis Harvey Westfall, 66, of Sunderland, MD passed away October 28, 2016. Lou was born in Charleston, WV on January 15, 1950 to Franklin and Bonnie (Cheshire) Westfall.

He spent his early life in Charleston. His father was later stationed in Hawaii, where Lou attended and graduated high school before returning to Virginia. He joined the United States Army in 1969 and retired as a Chief Warrant Officer 3rd Class in 1988 having worked in the National Geospatial Agency.

Lou married the former Kathleen Spillane in Dundalk, MD on October 30, 1971. The couple resided in Germany for three years, returned to the United States and lived in various places around the country until settling in Crofton in 1981 and Sunderland in 2001.

He was preceded in death by his parents and a sister Patty Westfall. Surviving are his wife Kathy, son Shawn of Aldie, VA, brother Roger Westfall and his wife Chris of Hopkinsville, KY, and sister Marie Carpenter of Hampton, VA. Arrangements by Rausch Funeral Home.