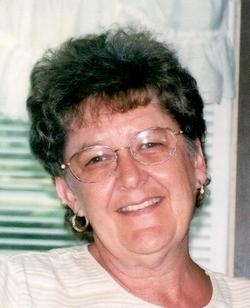 Marianne Elizabeth Krivitsky, 73, of Bryans Road, MD passed away on October 29, 2016 at the Hospice House of Charles County. Marianne was born in Pottsville, Pennsylvania on August 16, 1943 to the late Daniel Grigas and Lillian Dando Grigas. Marianne was a homemaker and enjoyed gardening, cooking, solving puzzles and spending time with family and friends.

Marianne is predeceased by her parents, her brother, Daniel Grigas and sister, Fran Boltz. She is survived by her husband of 53 years, Zigmund (Ski) Frank Krivitsky, Jr., her sons, Darrin Krivitsky (Pamela Speake) and Daniel Krivitsky (Amber Janke); her brother, Benny Grigas, her sisters, Dorothy Quinton and Joan Homrighousen; and her granddaughters, Melana Krivitsky and Emily Boswell.

Memorial contributions may be made in Marianne's name to Hospice House of Charles County. Services are private. Arrangements by Brinsfield Funeral Home.