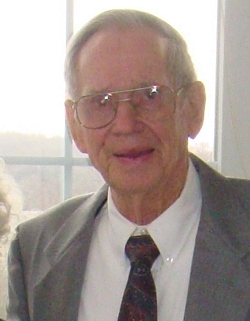 Thomas Reginald Norris Jr. (Tommy), 86, of Bryans Road, MD passed away on Monday, October 17, 2016. Tommy was born on February 8, 1930 to Thomas Reginald Norris, Sr. and Martha Johanna Thee Norris. He was preceded in death by his wife Marguerite Hamner Norris and his son Thomas Reginald Norris, III.

He is survived by his daughters Pamela Eller Harris and husband David, Debra K Wilmot, Katherine E Wilmot and husband David; Daughter-In-Law Shelley E Norris; Son-In-Law Jon Wilmot; Brothers Jeremiah Simmes Norris (Jerry) and wife Audrey, William Joseph Norris (Willie J)and wife Rennie; Sister Martha Jo Ann Fitch and husband Russell; Grandchildren Samuel Thomas Norris, Leah Rebecca Norris, Steven Luke Eller and wife Tiffany, Joshua Thomas Eller, Amanda Michelle Wilmot, Michael Jon Wilmot, Benjamin David Connelly Wilmot and wife Tammy, Daniel Desmond Wilmot and wife Autumn, Timothy Andrew Wilmot; Great grandchildren Cheyenne Lyn Eller, Kaleb Tanner, Nicholas Tanner, and Steven Luke Eller Jr. (Stevie) and Ransom Harding Wilmot; and many cousins, nieces and nephews.

He enjoyed playing cards, woodworking, assembling model air planes, watching Nascar races and most of all, spending time with his grandchildren and great grandchildren.

The family will receive friends at Williams Funeral Home, Indian Head, MD on Tuesday, October 25, 2016 from 5-7 PM with services beginning at 7 PM. Burial at Maryland Veterans Cemetery, Cheltenham, MD on Wednesday, October 26, 2016 at 11 AM.