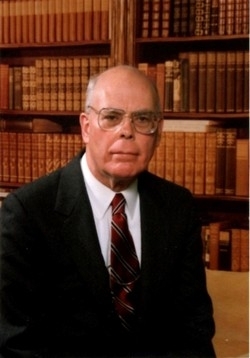 William C. Wilkins of Solomons, MD passed away peacefully on October 15, 2016. He is survived by his beloved wife Dorothy Wilkins, of 40 years, three stepchildren and six step-grandchildren. He was born February 12, 1932 in Jersey City, NJ. He was predeceased by his parents Dorothy and William Keller, of Leominster, MA.

William graduated from Loomis Chaffee Preparatory School, CT. He received degrees from Oberlin College, OH, and Wharton School of Business, University of Pennsylvania. William retired after 27 years from US Customs Headquarters, Washington DC. He earned his CPA designation and retired from a national accounting firm after working there 25 years. He will be greatly missed.

He and his wife were members of St. Thomas Episcopal Church of McLean, VA, and St. Peter's Church in Solomons, MD. Memories of Bill will be cherished.

A private Memorial Service and inurnment will be at a later date. Arrangements by Brinsfield Funeral Home, P.A., Leonardtown, MD. In lieu of flowers, donations may be made in his name to St. Thomas Episcopal Church, 8991 Brook Road, McLean, VA. 22102.