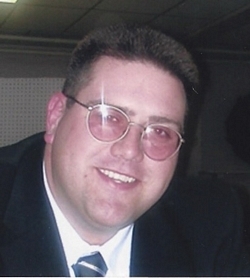 Dennis A. Davis was born on October 6, 1975 in Orlando, Florida.

He started school in Colorado and graduated from La Plata High School. He was previously employed by B. Frank Joy, LLC.

Dennis is survived by his parents; Tess Buccelli and John M. Davis, Sr. He leaves one brother John Michael Davis, Jr. and his wife Gennifer Davis; one sister Michelle Rene' Courville, a niece Jessica Lowery, a nephew James P. Courville and a great nephew Gideon Lowery.

He will be deeply missed by his family, friends and all who knew him. Services were private.