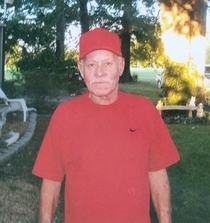 John Rodney D. Swann, 65, of La Plata, MD passed away on October 15, 2016 at the University of Maryland Charles Regional Center in La Plata, MD. Born in Washington, DC on December 19, 1950 to the late Thomas Swann and the late Grace Thompson Swann, John is also preceded in death by his sister, Doris Marie Proctor; and brothers, Paul Swann and James F. Swann.

John is survived by his brothers, Joseph T. Swann (Nancy), Leander Swann (Mary), James E. Swann and Charles R. Swann; sisters, Annie Theresa Swann, Elizabeth Duckett, Mary Jackie Woodland (Earl) and Catherine Caroll; son, Michael Butler; four grandchildren; and a host of nieces and nephews.

John was a lifetime resident of Charles County. He attended Bel Alton School and was a member of Sacred Heart Catholic Church. John worked for the Town of La Plata for 28 years in Public Works and also farmed tobacco. He loved his T.V. and enjoyed Chuck Norris movies.

The family will receive friends on Saturday, October 22, 2016 from 10:30AM to 11:30AM at Sacred Heart Catholic Church, 201 St. Mary's Ave., La Plata, MD; where a Memorial Service will begin at 11:30AM; Interment to follow in Sacred Heart Catholic Cemetery. Arrangements by Arehart Echols Funeral Home.