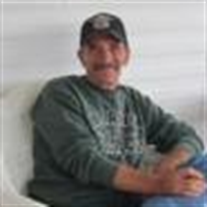 Paul Anthony Gilman of Chesapeake Beach, MD passed away peacefully on Sunday, October 9, 2016 at the age of 63. He was born in Washington, DC, on September 18, 1953 to Emily (Wyvill) and Arthur Gilman, Sr. Prior to moving to Calvert County three years ago, Paul live in Anne Arundel and Prince George's counties.

He had a number of hobbies, which included, fishing, cars, cheering for the Buffalo Bills and Dallas Cowboys football teams, animals and reading mysteries. He also enjoyed dancing, playing music and his motorcycle. Paul was employed as an airplane mechanic. A job he loved and took very seriously.

Paul was the loving father of Kelley Ann Pecht and devoted grandfather to his granddaughters - Molly, Veronica, Brittney and Xanaphia. He was the brother of Pat Warman, Ann Commeree (Vic), Lynn Dennis, Jane Clavelli (Frank), David Gilman (Laurie), Carol Anderson, Alice Litz (Dave), Arthur Gilman (Joanie), Ruth Harris, Mike Gilman (Karen) and the late Barbara Gilman. He is also survived by numerous nieces, nephews and other family members. Arrangements by Lee Funeral Home.