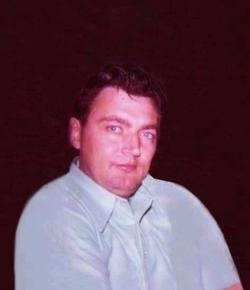 Curby Dean Garner, 71, of Leonardtown, MD died October 7, 2016 at his residence. He was born on October 28, 1944 in Fayetteville, North Carolina to the late James Garner and Augusta Smith Squires Garner. In addition to his parents, he was preceded in death by his daughter, Linda Schoppers and his brother, Leroy Garner.

Curby enjoyed fishing and crabbing, but most of all he enjoyed spending time with his family.

He is survived by his daughter, Dawn Russell (Archie), of Leonardtown, MD; sons, Danny Garner (Tracie), of Thomasville, NC, Kirby Garner (Susan), of Thomasville, NC; sister, Mary Alice Chainey, of Mechanicsville, MD; brothers, Earl Garner, of Thomasville, NC, and Elwood Garner, of Bedford, VA; and his ex-wife, Cecelia Garner. Services will be private. Arrangements by Brinsfield Funeral Home, P.A., Leonardtown, MD.