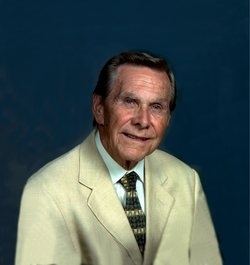 Kenneth Lawrence Wathen, 76, of Leonardtown died September 28th after complications from a long illness. A true St. Mary's County native and icon. Born November 10, 1939 in Leonardtown, Maryland he was the beloved father of Margaret Julia (Julie) Pitt (Michael) of Hollywood, Kenneth Chet Wathen (Kristin) of Leonardtown, Mitchell Stephen Wathen (Angela) of Leonardtown, beloved brother of Judith Willamae DiGiovonni (Raymond) of Port Tobacco, and friend and companion of Lucille Attick of La Plata.

He is survived by 11 grandchildren; Mike, Bill, Lindsay, and Sarah (Pitt), Matthew, Sam, and Luke (Wathen) and Kristin, Jacob, Garrett, and Addie (Wathen). He is preceded in death by his wife, Rita Irene Wathen (Lacey), granddaughter, Lauren Shelby Pitt, parents, John Richard Wathen and Mary Thelma Wathen (Tippet), and his brother, Theodore Richard Wathen.

Kenny attended Saint Mary's Academy and graduated from Leonardtown High School in 1958. At the young age of 13 he started developing his musical and guitar skills as a member of the Rhythm Rascals Band and began playing at venues throughout Southern Maryland. Music was his passion and it lasted his entire lifetime. He truly was the "Guitar Man."

He received his business degree from Strayer College in 1965 and opened Kenny's Flowers and Gifts the following year, which remains in business to this day. No matter what the endeavor Kenny approached it full force. No matter what the obstacle, he would find a way to overcome it. The last thing to do was to tell him "Kenny, you can't do that." It would then become a challenge and new endeavor and he would strive to find a way to accomplish it. One of his many favorite sayings was to "plan your work and work your plan" and "a good run beats a poor stand."

Among his lifetime achievements were being an entrepreneur, business owner, aircraft pilot, boat captain, and night club owner as well as a great mentor, father, and grandfather. There was never anything he felt he could not achieve. He was a heart and kidney transplant recipient. He was a true survivor. He was extremely proud and devoted to his family. He loved meeting with friends, dancing, and entertaining. He was a lifetime member of Saint Aloysius Gonzaga Catholic Church and the Lions Club of Leonardtown.

Family will receive friends for Kenny's life celebration on Sunday, October 2nd from 2-5:00 PM with prayers recited at 4:00 PM at Brinsfield Funeral Home, 22955 Hollywood Road, Leonardtown, MD. A mass of Christian burial will be celebrated on Monday, October 3rd at Saint Aloysius Gonzaga Catholic Church, 22800 Washington Street, Leonardtown, MD by the Reverend David Beaubien at 11:00 AM followed by interment at Charles Memorial Gardens Cemetery, 26325 Point Lookout Road, Leonardtown, MD. Pallbearers are Joseph M. Johnson, George Burroughs, Cecil Norris, William Flaherty, Burris Rogers and Robert Tejchman. Arrangements by the Brinsfield Funeral Home, P.A., Leonardtown, MD.