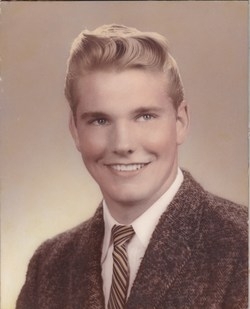 Joseph Cobb Lore II, 75, of Ridge, MD died September 18, 2016 at MedStar St. Mary's Hospital in Leonardtown, MD. He was born on October 23, 1940 in Prince Fredrick, MD and moved St. Mary's County in 1961. His father was G. I. Rupert Lore and mother Dora Deboy Lore.

He enjoyed boxing and wrestling when he was in college, and loved to share stories of his young days with his family. On February 28, 1966, he married his beloved wife, Anna Lore. Together they celebrated over 50 wonderful years of marriage. He spent his life working on the water. He enjoyed crabbing, fishing, catching eels, digging for clams, and dredging for oysters. He ran a fishing boat and was great at teaching people how to fish. He made tackle which includes sinkers, hooks, baits and other boating and fishing equipment. He invented and obtained a patent for a fish de-hooker. While he had a passion for being on the water, his family was his greatest love. He was a member of the Maryland Charter Boat Association and the Maryland Waterman's Association.

In addition to his beloved wife, Joe is also survived by his children, Donna Drury and husband (Greg) of Ridge, MD and Clayton Lore of Ridge, MD; his brothers, Jon Lore of Lexington Park, MD and Gordon "Dickie" Lore of Santa Clarita, CA; and three grandchildren, and one Great Grandchild (Danielle, Nicole, Katelyn and Bentley). In addition to his parents, he is also preceded in death by his sister, Jean Edman.

Family will receive friends for Joe's Life Celebration on Friday, September 23, 2016 from 5:00 to 8:00 p.m. and Prayers at 7:00 p.m. at Brinsfield Funeral Home, P.A., 22955 Hollywood Road, Leonardtown, MD 20650. A Funeral Service will be celebrated on Saturday, October 24, 2016 at 11:00 a.m. at Brinsfield Funeral Home. Interment will be private.

Serving as pallbearers will be (Greg Drury, Jon Lore III, Marty Millen, Dwayne Pilkerton, Todd Yeatman and Larry Norris). Memorial Contributions may be made to Hospice House of St. Mary's, P.O. Box 625, Leonardtown, MD 20650 and Ridge Volunteer Rescue Squad, P.O. Box 456, Ridge, MD 20680. Arrangements by the Brinsfield Funeral Home, P.A., Leonardtown, MD.