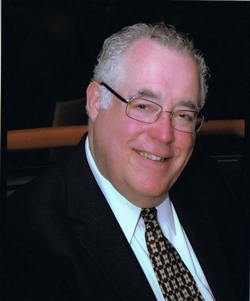 John David Gordon was born October 7, 1946 in Gardiner, Maine to the late Eugene Gordon and Pauline (Purington) Gordon. He departed this life as a result of a sudden heart attack, September 14, 2016 at Calvert Memorial Hospital. He leaves behind his loving wife of 47 years, Gail (Flaherty) Gordon; daughter Meredith Gordon; son Kevin Gordon; daughter-in-law Heather (Brown) Gordon; grandchildren Mitchell and Grant Qualls; and Abigail and Andrew Gordon.

He lived enough for a hundred lifetimes; raised in Old Orchard Beach, Maine and joined one of the first rock and roll bands in New England as a teenager, he sailed around the world in the Navy, and raised a family while serving his nation, and continued that service with NASA and the Federal Aviation Administration.

He was a man of faith with a kind, generous, and loving soul. An intelligent man with multiple graduate degrees, he loved his family, aviation, the sea, education, travel, reading and good company. He was quick with a smile and beloved by all. Many will miss his hearty laugh and benevolent spirit. He left us too soon but remains with us always as he looks down from heaven. Husband. Father. Leader. Friend. We will miss you until we meet again.

Arrangements by Rausch Funeral Home.