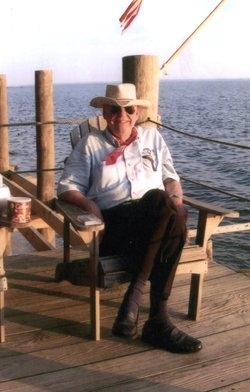 George Robert "Bob" Crawford, 86, of Valley Lee, MD died September 14, 2016 at MedStar St. Mary's Hospital in Leonardtown, MD. He was born on October 15, 1929 in Washington, D.C. to the late George Stetson Crawford and Ethel E. Lee Crawford.

Bob was a graduate of Eastern High School in Washington D.C. He was a dedicated member of the Naval Reserves for nine years. He was employed by the National Institute of Health as an architect until his retirement in June 1995. On February 14, 1989 he married his beloved wife, Virginia "Ginny" Crawford in Upper Marlboro, MD. Together they celebrated over 21 wonderful years of marriage.

He enjoyed spending time on the water, particularly boating on the Saint Ginny, fishing and scuba diving. As a master woodworker he built many beautiful pieces. He was also very handy and could fix just about anything. He enjoyed history, particularly studying World War II. As an avid reader he enjoyed reading history books, how-to books, and cook books. He loved to listen to country music and opera. His favorite travel destination was to the Bahamas with his wife.

In addition to his wife, Bob is also survived by his children, Robert Crawford, Bonnie Crawford, Brenda Jacoby, William "Billy" Crawford (Angela), Brian Crawford, and Brett "Digger" Crawford; many grandchildren and great grandchildren, and his extended family and friends. He is preceded in death by his parents.

All services will be private. Arrangements by the Brinsfield Funeral Home, P.A., Leonardtown, MD.