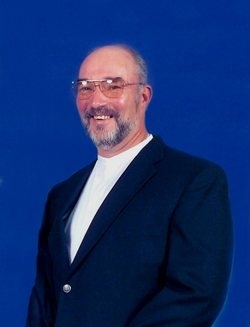 William Wesley Capps, 64, of Leonardtown, Maryland, originally from Philadelphia, PA, passed away at home under the care of his loving wife and daughter on September 12, 2016 after a courageous battle with liver disease. Bill was born on December 29, 1951 in Philadelphia, PA to Elizabeth Watts Capps and the late Homer Capps.

Bill found the greatest joys in life with his grandchildren, animals, and wife. Bill lived a full life starting his adulthood volunteering for the Marine Corp, where he served two tours in Vietnam. He then traveled throughout Europe before returning home to his welcoming family, who still reside in Philadelphia, PA. After starting a career with the government, he met the love of his life and reason to live, Virginia. When he was relocated to Maryland he developed meaningful relationships within his community, who will continue to support Virginia in Bill's passing.

He is survived by his wife Virginia; his daughter, Heather and her husband, Christopher Santimays; his son, Timothy and his wife, Linda Davis with their child, Timothy; his son Howard and seven children: Anthony, Nick, Virginia, Genevieve, Gabriel, Patrick, and William; his mother, Elizabeth Watts Capps; sisters, Michele and Denise; and brother, James. He was preceded in death by his father, Homer Capps.

Family will receive friends for Bill's Life Celebration on Sunday, September 18, 2016 from 2:00 to 4:00 p.m. with a Memorial Service at 4:00 p.m., at Brinsfield Funeral Home, 22955 Hollywood Road, Leonardtown, MD 20650. Interment will be held at Arlington National Cemetery at a later date. Arrangements by the Brinsfield Funeral Home, P.A., Leonardtown, MD.