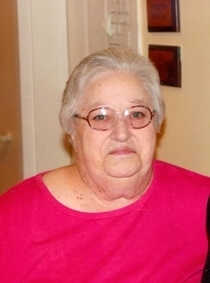 Catherine Ann Oliver, 76, of Waldorf, MD died on September 9, 2016 in White Plains, MD. Born on July 15, 1940 in Cobb Island, MD to the late Andrew "Cherry" and Lillian Norris, Catherine is also preceded in death by her husband, Merle Oliver; brother, Robert Norris; and sister, Mary Hill. She is survived by her children, James Oliver and his wife, Debbie; daughter, Patricia Rupprecht and her husband, Sonny; sisters, Jean Carder and Pinky Perk; grandchildren, Walter, Crystal and Patsy Rupprecht, Elizabeth and Jamie Oliver; great-grandchildren, Bella and Cameron Chapell.

Catherine loved music and was particularly fond of George Jones. She was a member of the George Jones and Johnny Cash fan clubs. She was also a member of Holy Ghost Catholic Church.

The family will receive friends on Thursday, September 15, 2016 from 10:30 AM until service time at 12:30 PM at the Arehart-Echols Funeral Home, 211 St. Mary's Ave., La Plata, MD. Interment to follow at the Trinity Memorial Gardens Waldorf, MD. Arrangements by Arehart-Echols Funeral Home.