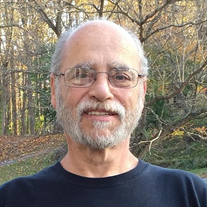 Ralph Edward "Ed" Boyce Jr., of Waldorf, Maryland died on Wednesday, September 7, 2016 at his home. He was 65 years old. In addition to his father, Mr. Boyce was preceded in death by his wife of 42 years, Mary Ruth Boyce.

Born on August 28, 1951 in Washington, DC, he was the son of Mary Kathryn "Kitty" Boyce and the late Ralph Edward Boyce Sr. Mr. Boyce was an automotive painter and worked with several car dealerships until his retirement. He enjoyed hunting, crabbing, and being around his family and friends. He was a devoted father and grandfather.

And in addition to his mother, he is survived by his daughters Christina Washington, Brenda (Keith) Curtis; sons Wayne (Michelle) Boyce and Eddie Boyce; siblings Kathy Campbell and Russ (George Smith) Boyce; grandchildren Frank, Jewel, Gabby, Ciera, Morgan, Lil Wayne, Bella, Jasmine, Victoria and Marcus; great grandchildren Frank Jr., Adrian, Damien and Stiles; his loving companion Peggy Cannon; lifelong friend/brother Billy (Tammy) Arnold.

A visitation will be held on Saturday, September 10, 2016 from 2:00 PM until 4:00 PM with Services to begin at 4:00 PM at the Raymond Funeral Service, P.A. 5635 Washington Avenue La Plata, MD 20646. Interment will be private. In lieu of flowers, memorial contributions may be made to the Go Fund Me Account set for Mr. Boyce at https://www.gofundme.com/2gph3ec?pc=em_co_dashboard_a or to Hospice of Charles County 2595 Davis Road Waldorf, MD 20603. Arrangements by Raymond Funeral Service.