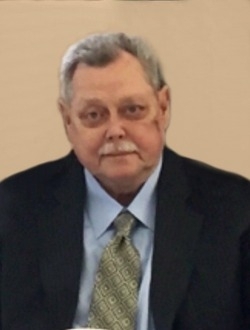 William "Bill" McGregor, 69, of Hollywood, MD died September 4, 2016 at Hospice House of St. Mary's in Callaway, MD. He was born on March 31, 1947 in Scotland to the late Duncan McLaughlin McGregor and Robina Bryden Neilson.

Bill was a Master Plumber with over 30 years of dedicated service to Local #5 before his retirement. He was employed over 25 years with the Charlotte Hall Veterans Home as the Maintenance Director. He was a dedicated employee with a strong work ethic; and was meticulous in all he did.

On April 23, 2016, Bill married his beloved wife, Susan McGregor. They spent over 23 wonderful years together before his passing.

He was an avid motorcycle enthusiast. He loved riding his Harley and belonged to the Kingsman Motorcycle Club. His hobbies also included hunting, fishing, maintaining his yard, and watching the Discovery Channel, particularly Deadliest Catch. He also enjoyed cheering on the Washington Redskins and watching Nascar. His favorite driver was Bill Elliott. However, his greatest love was spending time with his family.

In addition to his beloved wife, Bill is also survived by his children, Georgina Candelaria (Joangel) of California, MD, William David McGregor of Renville, MN, Michael Duncan McGregor (Stephanie) of Glen Burnie, MD, and Wesley William McGregor of Hollywood, MD; his grandchildren, Derrick Zellhofer, Blake Biggers, Odessa Becker, and Angelina Candelaria; his great grandchildren, Mia Biggers and Kai Biggers; his cousin, Jim Graham; and many aunts, uncles and extended family. In addition to his parents, he is also preceded in death by his son, William Duncan McGregor.

Family will receive friends for Bill's Life Celebration on Thursday, September 8, 2016 from 9:00 to 11:00 a.m., with a Funeral Service celebrated at 11:00 a.m., at Brinsfield Funeral Home, P.A., 22955 Hollywood Road, Leonardtown, MD 20650. Interment will follow at Charles Memorial Gardens in Leonardtown, MD.

Serving as pallbearers will be Douglas Hamilton, Michael Kane, Jr., James Buckler, James Boland, Jimmy Morgan, and Joangel Candelaria. Memorial Contributions may be made to Hospice House of St. Mary's, P.O. Box 625, Leonardtown, MD 20650. Arrangements by the Brinsfield Funeral Home, P.A., Leonardtown, MD.