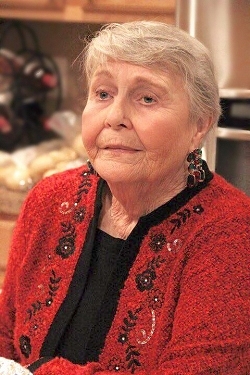 Fannie Mae Moore, 88, of Owings, MD passed away on September 2, 2016 at Burnett Calvert Hospice House, Prince Frederick. She was born June 11, 1928 in Campbellsville, KY to William and Fannie (Burton) Parker.

Fannie relocated to Calvert County in 1961. She was married to Joseph Moore in Upper Marlboro in 1965. She was preceded in death by her husband Joseph Moore and daughter Dianne Banquer.

Surviving are her children Jackie Harrington and her husband Richard of New Orleans, LA, Charlotte Zajac and her husband Jerry Dotson of Huntingtown, MD, Charles Thrasher and his wife Janice of Newark, DE, Debra Depompa and her husband Michael of Hughesville, MD, Peggy King and her husband Raymond of Chesapeake Beach, MD and Michael Thrasher and his wife Debra of Norfolk, NE; son in law Richard Banaquer of New Orleans, LA; 18 grandchildren; 34 great grandchildren and 6 great great grandchildren.

Arrangements by Rausch Funeral Home.