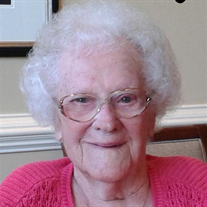 Mary Ann Hutchinson, 92, of Solomons, MD formerly of Camp Springs, MD passed away Saturday, September 3, 20126. She is the beloved wife of the late CDR Thomas Harvey Hutchinson, USN RET, World War II, Korea and Vietnam veteran. Mary is the loving mother of Maureen Witt and her husband Bill of Bowie, MD, Captain Thomas H. Hutchinson, III, USNR RET, and his wife Jerean of Las Cruces, NM, and Sue Menna and her husband Gary, of Brandywine, MD.

Surviving grandchildren include Tony Menna, Michelle Zeher, Christopher, Brett and Elena Hutchinson. Great grandchildren include Treasure and Katelynn Menna and Kaylee Zeher. She is also survived by her brother William Dinn and his wife Faylene of Sun City West, AZ, and her sister Beverly Dinn of Greenbelt, MD.

Mary Ann Hutchinson was born November 21, 1923 to Robert and Florence Dinn in Rutland, VT. The Dinn family moved to Washington DC where she would meet her future husband, Tom, at Anacostia High School. Both are graduates. Mary and Tom married November 26th, 1942 after Tom had joined the Navy and before being sent to war in the Pacific Theater. A devout and active Navy wife, Mary traveled throughout the country while having three children before settling in Camp Springs, MD in 1962.

As a stay-at-home Mom (Tom insisted), she was very involved with her children's sports and related activities. As a result, Mary became an avid sports fan of all types. She had a love/hate relationship with the Washington Redskins, the Maryland Terrapins, and was deeply fond of Roger Staubach and the Dallas Cowboys. When she wasn't pulling for her Naval Academy Midshipmen, she was rooting for the fighting Irish of Notre Dame. No one could talk to a TV and coach the coaches better than her!

While the children were growing up, summers were mainly spent with family and friends in Ocean City, MD. Mary and Tom also enjoyed their role as surrogate parents to several of her son's classmates while they attended the US Naval Academy. Tailgaters, meals, care packages and many trips up and down Route 50 to and from Annapolis were the norm for many years.

Mary and Tom left Camp Springs in the summer of 1996 and became two of the very first residents of the Asbury Solomons Retirement Community in Solomons, MD. While staying actively involved in many activities at Asbury during its early years, they continued to travel, spend time with family and attend grandchildren activities.

Mary's beloved husband, Tom, passed away in May of 2006. She dearly missed him but continued to travel and spend time with family until her health declined. Her beautiful smile, quick wit, strong opinions and love for life, will be deeply missed by her family. With her passing our mother was born into eternal life with Dad. God Bless you Mom. We love and miss you.

She will be laid to rest at Cheltenham Memorial Park, Cheltenham, MD, alongside her husband Tom, immediately following the service. Arrangements by Lee Funeral Home.