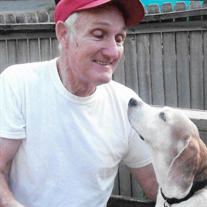 William "Bill" F. Longley of Leonardtown, MD passed away on Tuesday, August 30, 2016 in Dunkirk, MD, at the age of 76. He was born in Washington, DC, on January 1, 1940, to Katherine (Brogan) and Daniel F. Longley. He was married to the late Doris (Robertson) Longley, who passed in 2012.

Bill retired after many years of service at Washington Gas Company as a mechanic. He was known locally as a guitar player and singer. He enjoyed playing blue grass, country and cajun music. He loved to hunt, fish and his beagles; Buddie, Obie, Dixie, Bruno and Sugar.

Bill is survived by his daughter Margo M. Donovan and her husband David and daughter-in-law Lisa Langley. He was the grandfather of five; Heather, Davey, Becky, Joey and Ryan. He was the great-grandfather of three; Thomas, Demitrie and Kylie. Bill was preceded in death by son William F. Longley, Jr., who passed in 2010.

Interment will be private, at the convenience of the family. Arrangements by Lee Funeral Home.