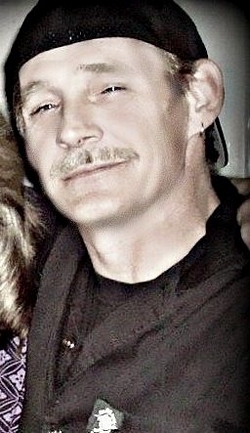 Gary LeRoy Baldwin Jr., 52, of Huntingtown passed away August 23, 2016. He was born October 21, 1963 in Cheverly, MD to Gary LeRoy Sr. and Rose Marie (Shipley) Baldwin.

Gary was raised in North Beach and attended Beach Elementary and graduated from Northern High. He served in the United States Marine Corps for 8 years and was discharged in 1990 as Sergeant.

He married Kelli Ann Cawley on December 18, 1984 and they made their home in Huntingtown. Gary owned and operated a trucking company, Baldwin Transport. He was a member of Stallings-Williams American Legion Post 206 and was a gun enthusiast.

In his leisure time Gary enjoyed playing pool, coaching, Harley Davidson motorcycles and was a die-hard fan of the Washington Redskins. He also enjoyed classic rock, country music and most of all spending time with his family.

Gary was preceded in death by his parents and son James A. "Jimmy" Baldwin. He is survived by his wife Kelli Baldwin of Huntingtown, son Gary L. Baldwin III and wife Angel of Owings, daughter Britanie Corey and husband Jeffrey of Huntingtown and grandchildren Jakob, Amanda-Lynn, and Brayden Baldwin and Hunter and Paige Corey.

He is also survived by his sister Michelle Savage and husband Tim of St. Petersburg, FL, brother Michael Henning of Erlanger, KY, mother in law Barbara Cawley and the late Thomas Cawley of Rose Haven and brother in laws Keith Cawley of Sugar Hill, GA and Randy and Rick Cawley of Rose Haven.

Arrangements by Rausch Funeral Home.