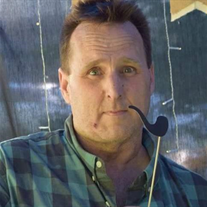 Charles Patrick "Pat" Hanson, passed away on August 23, 2016 in North Beach, MD at the age of 48.

He was the son of Buck and Joanne Hanson, brother to Teri Hanson with Greg Chapman, II, Robyn Hanson and brother-in-law Jeff Burroughs, and Tina Eberly. Pat was the uncle to Kirstyn and Toby Grimes, Kyle Hughes and Tyler Burroughs. Pat also leaves behind his beloved dog, Buddy.

In lieu of flowers the family requests that donations be made in Pat's name to the Humane Society of Calvert County. Arrangements by Lee Funeral Home.