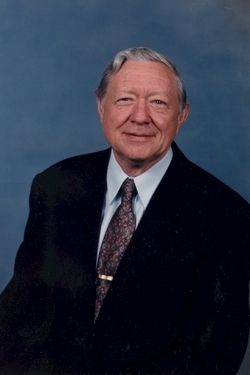 Edward Elbert Worth Jr., a resident of Dunkirk, went home to be with God at the age of 88. He spent the early years of his life in Forestville, MD. Here he was raised by his parents Mary and Edward Worth and where he chose to stay to raise his family with his first wife, Bertha Lorraine, who preceded him in death. He provided for his family by working as a meat cutter in Washington, D.C. for 40 years. He loved serving his community as a volunteer firefighter for 35 years. The Forestville V.F.D. has honored him as a lifetime member, where he proudly served.

Upon retirement he moved to Dunkirk, where he cared for his parents. After their passing he could be frequently found working in his yard, conversing with neighbors, shooting pool at the community center, attending church, going for afternoon drives, checking out tractor pulls and traveling across the country and world with his wife Diana. He also always tried to take an annual trip to his favorite destination, Ocean City, MD.

Edward Worth, Jr., had the privilege of being called a husband, father, grandfather and friend to the many people that knew and loved him. He was grateful throughout his life every time family and friends stopped by for a visit. He was never short on words and could easily be found striking up conversation and telling his life's stories with anyone that would listen.

He spent his final months battling against the many effects of a stroke. He was blessed with loving caregivers of family, friends and others that stayed by his side this year as he moved between many different treatment facilities and finally back to his home. On Saturday morning of August 20, 2016, he peacefully passed away at home overlooking his yard that he was so proud of.

Edward Worth, Jr. will be fondly remembered and sadly missed by his family that survived him. They include his wife, Diana Worth, daughter Brenda Ayscue of Orange Beach, AL, son Mark Worth and wife Tammy of Dunkirk, step sons Robert Evans and wife Karen of Bowie, Mark D. Evans and wife Gail of Lutherville, N. Evans and wife Nicole of Ellicott City, and Erik V. Evans of Annapolis. Also surviving are grandson Paul Ayscue, granddaughter Allison Worth, step-grandchildren Robert, Matthew, Katherine, Mark, Abigail and Amelia Evans, and a great-granddaughter Christina Ayscue. Arrangements by Rausch Funeral Home.