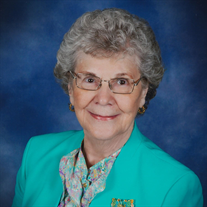 Barbara R. Wilson, MawMaw, passed away on August 12, 2016 after a short illness. She was surrounded by family in her final days and passed in her home which she truly loved. Barb was born in Imperial, Pennsylvania to Frank and Julia Sheffler. She had three siblings, Robert, Gary and Frances and many relatives as they were a large Italian family.

She married James W. Wilson and had one daughter, Amy. Barb and Amy had a very special relationship and were together for most of the past 51 years. Barb relocated to Maryland to be with Amy and her grandchildren. She was devoted to Derek James and Kaley Renee from the time they were born until her death and will continue to be their guardian angel.

She met Walter Williams once her husband passed and he has been her companion for the past nine years. They have spent the last part of their lives enjoying being together, traveling and spending time with family.

Barbara fought macular degeneration for 25 years and was instrumental in helping to find a medical treatment to prevent blindness. The family is asking for donations to the Wilmer Eye Institute at Johns Hopkins, 600 North Wolfe Street, Wilmer 112, Baltimore, MD 21287 in lieu of flowers.

Visitation will be on Thursday, August 18, 2016 from 9AM until Mass of Christian Burial at 10AM at Sacred Heart Catholic Church (La Plata, MD). Burial will be at Trinity Memorial Gardens (Waldorf, MD). Arrangements by Raymond Funeral Service.