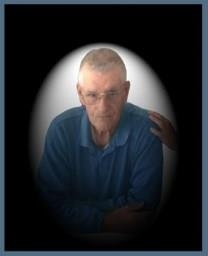 Alvin "Poppy" Stover passed away on Wednesday, August 10, 2016 at his home in Nanjemoy, MD surrounded by his family.

Alvin was predeceased by his parents, Luther and Margie Stover, his brothers, Norman Stover, Thomas Stover, and Billy Stover, and his nephews, Justin Stover and Kenneth Stover. He is survived by his loving wife of 50 years, Rose Stover and his daughters, Cindy Mason, Marie Langley, and Beverly Downell (Phillip).

He was a loving and supportive grandfather to Joshua Mason, Allyson Rose Mason, Alana Langley, Kayla Langley, Jordan Downell, and Jason Downell. He is also survived by his sister, Gladys Stover, brother, Lowell Stover (Shirley), sister, Myrtle Mauzy, and many nieces, nephews, and cherished friends, with a special thank you to his nephew, Gerald Lee Barton.

Alvin worked for over 30 years at Rite-way Furnace Cleaning in Hyattsville. He was an all around outdoor enthusiast with a special heart for animals. Hunting, fishing, and feeding the deer, were just a few of his favorite pastimes. He also was an avid sports fan with a love for Tennessee football, the Nationals, and of course, the Redskins.

Family and friends are welcomed for a memorial gathering on Saturday, August 13, 2016 from 5:00pm - 6:00pm, with a memorial service to follow immediately at the Huntt Funeral Home, 3035 Old Washington Road in Waldorf. In lieu of flowers, memorial contributions may be made to Hospice of Charles County in Alvin's name at: www.hospiceofcharlescounty.org. Arrangements by Huntt Funeral Home.